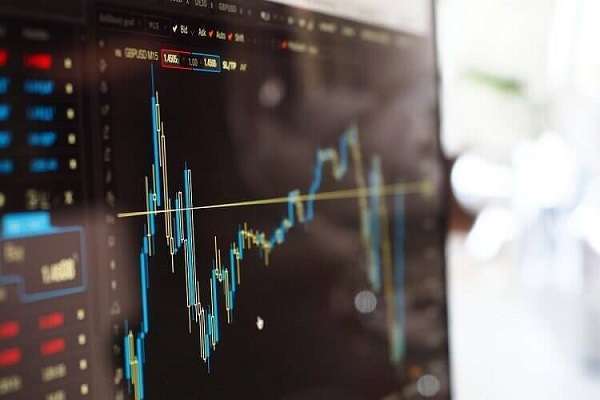 Bitcoin today surges more than 6%, taking it to 5 months high.
BTC trading at $5814 at the press time.
Like Bitcoin, other Altcoins are also in the green zone.
Ethereum and Ripple's XRP also surges but not going the way, followed by BTC.
It seems that cryptocurrencies are once again gaining popularity. Today almost all the crypto market rises and are in the green zone. The reason behind this might be the article published by WSJ regarding the Facebook crypto platform. Soon after the news gained popularity, the prices start rising.
BTC/USD
Today, Bitcoin surges more than 6%, but its market capitalization crossed $100 Billion. Currently, BTC is trading at $5,814.42 at the press time, while its market capitalization is $102,800,855,545 as per CoinMarketCap.
It seems that Bitcoin will reach $6000 in a few days. If the price of Bitcoin rises, then it will have resistance at around $5920.
Volume Weighted Moving Average (20) in the case of BTC is 5445.7, which is in favorable condition, indicating towards buying zone.
While among the Oscillators Relative Strength Index (14) is 77.3, indicating selling pressure.
ETH/USD
Ethereum (ETH) price is also up by about 5% and is currently trading at $169.20. ETH has strong support at $164, and it seems that it will soon make a new resistance level.
After looking at the Ethereum price chart, it can be concluded that Moving averages are in favor of ETH while Oscillators are in the neutral zone.
Hull Moving Average (9) daily for Ethereum is 173.06, indicating a buying zone. Not only this, almost all other moving averages are in favor of Ethereum.
Stochastic RSI Fast (3, 3, 14, 14) for ETH is 72.31 and is neutral.
XRP/USD
Ripple's XRP finally started to show its move, but the move is not that promising. It has enjoyed a strong support level of $0.30 for a long time. At the press time, XRP is trading at $0.31, with a rise of 2.10% in the price from the last 24 hours.
The market capitalization of XRP at the press time is $13,024,071,002 and is maintaining its 3rd spot for a long time.
The upside target for XRP is $0.34 if the bull run continues. Otherwise, it will come to the previous level. Let's have a look at the XRP price chart.
After looking at the daily moving averages, it seems that XRP is in between the buy and sell pressure zone.
MACD Level (12, 26) for XRP daily is −0.00401, indicating a buying zone.
Source: Original