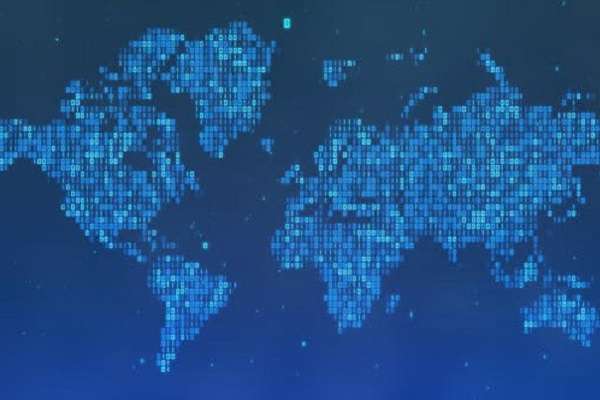 Read Previous parts of this article here,
Part-I of this article: FOAM: Future of digital-maps, Google-map Killer ?
Part-II of this article: FOAM: Map of World on Blockchain, How it works?
Team
Ryan John King is one of the co-founders and the CEO. He's an architect and entrepreneur with a background in urban economic development.
Kristoffer Josefsson is a co-founder and the CTO. He has a background in mathematics, architecture, and software development. He is a founding member of BlockApps; the first blockchain development company incubated out of ConsenSys.
(ConsenSys is one of the largest blockchain development companies in the world. It was founded by technology billionaire and Ethereum co-founder Joseph Lubin).
Katya Zavyalova is the third co-founder and CCO of FOAM. She's an award-winning architect.
Right away, we can see that the three co-founders have subject matter expertise but lack the kind of entrepreneurial track record or a history of top positions with significant responsibilities at large companies we normally look for.
That's not necessarily a bad thing. We have to look for other success indicators.
In this case, FOAM is already almost two years old. In that time, the leadership team has proven that it can execute and make good progress towards its goals.
FOAM has several experienced developers that previously worked at BlockApps. A Head of Growth, product designers, and two marketers round out the staff.
FOAM also has several advisors with deep blockchain and mapping experience to guide the project's development.
Tokenomics
The FOAM token powers the FOAM protocol. FOAM is based on Ethereum, so it is an ERC-20 token.
FOAM tokens drive the economy of the FOAM ecosystem. If you remember from the T1 section above, this happens in two ways:
Curating POIs requires the staking of FOAM tokens.
Anchors and Verifiers get paid in FOAM tokens.
As more POIs get added to the map, and more zones get created, the FOAM network will grow. This will put upward price pressure on the token.
In other words, if FOAM becomes successful, the FOAM token price has to go up.
The FOAM team raised $16.5 million in August 2018. Most other projects raised money through Initial Coin Offerings in 2017 and subsequently saw most of their funds evaporate during the bear market.
FOAM raised its funds late in the bear market and therefore didn't have this problem. In other words, the team has enough capital to fully build out its platform and gain a significant number of users.
At the moment, there are 270 million FOAM tokens in circulation. At the current price of $0.022, this gives us a market cap of around $6 million. That is extremely cheap.
If the FOAM protocol successfully becomes the new standard for location data in the Blockchain Ecosystem like I believe it will, the sky is the limit for the price of FOAM tokens.
Moving on to our final T… let's take a look at what FOAM has achieved so far and what the competitive landscape looks like.
Traction
In September of last year, FOAM launched its Map on Ethereum. A beta version of the Spatial Index and Visualizer (SIV) is also available. And the Signaling mechanism couple of months ago.
In other words, in a concise time frame, the FOAM team already launched a working main net version of its protocol. This alone sets it apart from 90%-plus of crypto projects.
Since the launch of the FOAM protocol, thousands of POIs have been added to the FOAM Map.
In the last year, FOAM has formed strategic partnerships with blockchain-based identity platform uPort and crypto wallet and messaging platform Status.
FOAM is also part of the Enterprise Ethereum Alliance, the Trusted IoT Alliance, and the mobility open blockchain initiative.
FOAM has been working on Dynamic Proof of Location as well. This is the only major piece of its technology that still needs to be rolled out. Dynamic Proof of Location will be the primary focus for the FOAM team in 2019.
As far as competition goes, there is little to none. There are only two other similar projects.
One is much less ambitious in scope, so it doesn't really classify as a direct competitor.
The other one is called Platin. I met with the Platin leadership team in Switzerland last year, and while they are really nice guys so far, they have been slow to execute. Until now, they haven't completed their token sale. They are also not trying to set a new geolocation standard that is capable of replacing GPS.
FOAM is really on another level.
Entire new economies will grow out of the supra-national Blockchain Ecosystem. And a location protocol such as FOAM is a fundamental infrastructure.
It is one of the crucial base protocols of the future. And while it's still very early days, FOAM's leadership position and the current depressed valuation makes for excellent speculation.
Source: Original