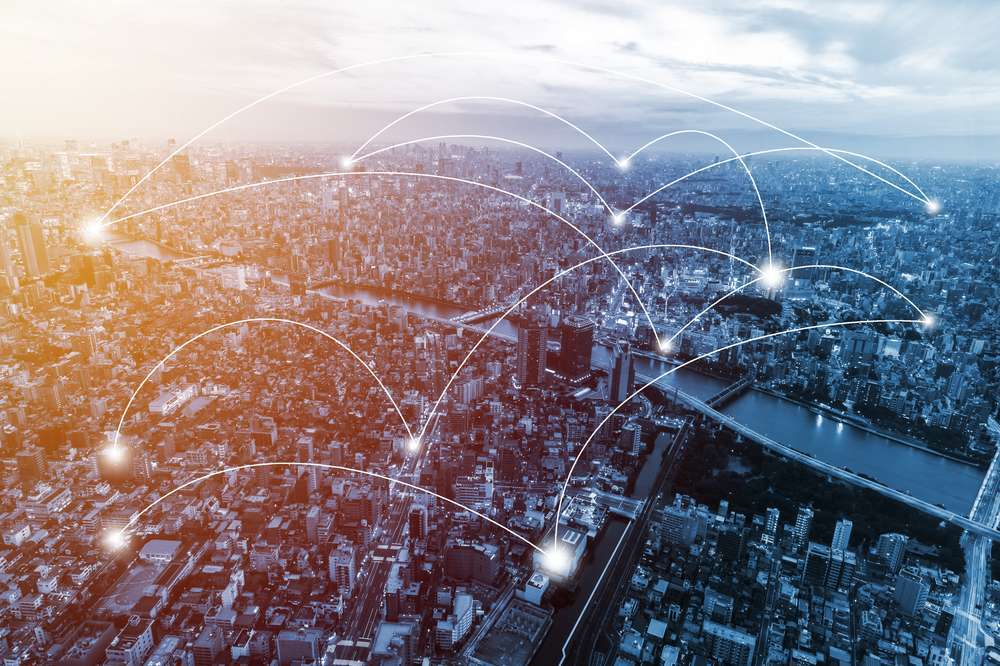 Blockchain is epic! It is the driving force between humans and technology. It is eventually everywhere, it's just that we fail to notice. Although it takes its roots from the cryptocurrency space (remember Bitcoin?), out of the blue, we all saw it everywhere – blockchain in finance, healthcare, real estate, travel, IT, and the list goes on and on across industries.
Cryptocurrencies and digital payments have seen underscoring the progress made with blockchain technology. From transactions to tracing, everything has been surprising and really beneficial. Blockchain made it a tough shot for hackers and cybercriminals to pursue unlawful activities. Insecure transactions, security breaches, fraud activities, and computer and intentional human errors have no place now!
Blockchain is a distributed digital ledger platform that identifies, authenticates, and records every transaction across its networks. Due to its multiple records storing nature, it exclusively reliable and secure.
The disruptive technology has empowered people, businesses, and governments, no matter what! It made the individuals and companies generate new ways of pursuing businesses, securely moving on the digital platforms, and of course, enabling easy access to the services or solutions globally.
However, blockchain technology is now stretch across multiple sectors. If fintech is significant, then we've got it in government, trading commodities from oil to soybeans, solar power, healthcare, gaming, HR, etc. We have got a few use cases for you to read, understand and incorporate into your business if you run one!
Palo Alto: Blockchain in Electoral Process
Palo Alto, a California-based company non-profit Democracy Earth, has built applications, namely "Sovereign" and "Follow My Vote" to eliminate electoral corruption and fraud. The applications are made on decentralized platforms to improve the integrity standards of voting systems used in elections.
These applications put an end to multiple ballots or voter frauds that resulted in time-consuming recounts and prompting lawsuits. Using the technology, citizens can cast for the issues at hand. These applications built on the top of the blockchain network also foster security and empower organizations to Fineline the electoral process.
Saudi Aramco: To Lead Digitalized Energy
Saudi oil giant Aramco, a petroleum and natural gas company, began to invest in blockchain technology to become the world's leading digitalized energy company. The company is leveraging innovative technologies to improve efficiency, safety, and sustainability, standardize business processes and reduce costs. Recently the company has announced its collaboration with IBM in deploying its corporate blockchain platform to scale up blockchain-based solutions.
Aramco is also working to eliminate the need for paper-based processes, automate digital contracts and invoices. Hence it has invested in two blockchain platforms: DAta Gumbo and VAKT.
A Blockchain-based U.S. Soy Cargo Trade to China:
A cargo of U.S. soybeans was successfully shipped to China, becoming the first fully-fledged agricultural trade conducted using blockchain technology. Louis Dreyfus Co, Shandong Bohi Industry Co, ING, Societe Generale, and ABN Amro participated in the trade where the sales contract, letter of credit, and other certificates were digitalized on the Easy Trading Connect (ETC) platform. Blockchain-based trading has been cost-saving and stood beneficial for very low margin businesses.
The Transition of Global Energy Using Blockchain
Recently LO3 Energy announced the first close of its $11 million Series B led by Shell Ventures, an existing investor. The funds will be used to develop Pando, the blockchain-based solution to create a community renewable energy marketplace that results in distributed energy resources (DERs) such as solar panels. The company has already seen great potential in blockchain in building energy systems that help in excess storage during large-scale outages.
Dentacoin: Blockchain in Dental Industry
The blockchain solution for the dental industry fascinated the world. Dentacoin is the global solution for the dental industry to keep records, improve long-term health, and reduce costs. It is the first blockchain solution created for the dental industry to make smart contract-based dental assurance models and extend dental care for all. The Ethereum-based utility tokens are used for rewards and payment systems within and beyond the dental industry.
Blockchain in Digital Art
Tapinator's BitPainting allows art enthusiasts to create and share digital art pieces, which are referred to as "crypto-collectibles." Art lovers can collect, interact with rare virtual artwork on the Ethereum network. It is a new digital platform for collecting artistic masterpieces on the blockchain. The smART contracts on this platform provide ownership, provenance, and scarcity.
The company is also investing in the non-fungible token (NFT) economy related to gaming, art & collectibles.
Project Management with Blockchain
If blockchain could manage payments, processes, why not control people and their work? Blockchain technology is gearing up to manage employees' working time and workflows, their tasks in the immutable record. Crypto-entrepreneurs are working on positioning the immutable ledger to transform the project management space. This could result in maintaining records of critical functions, carrying accurate data, and optimizing workflows.
Onboarding and Hiring Workers: A Blockchain Innovation
ShiftPixy, an innovative platform that enables an easy and hassle-free hiring process. The mobilized gig platform equips operators with the tools they need to engage and automate the processes of hiring and onboarding gig workers. Blockchain potentially could solve the worker payments problems and other operating challenges. Thus, making it easier for employers and managers to connect!
Blockchain-based Digital Books: 128 Words Until 1 Word
What is it like reading a book powered by blockchain technology? Remember this e-book with a novel titled "A Universe Explodes, written by Google Creative Lab Sydney creative director Tea Uglow, created in collaboration with the design and engineering agency 'Impossible.' The blockchain technology manages the ownership of the book across time. The idea of incorporating blockchain technology into an e-book is to make it easier for ownership and accessibility.
Here, in this case, it will gradually become fun to read this blockchain-powered digital book. Let us make it easy for you. If your friend has dedicated this book to you, then it directly arrives at your email inbox in the form of a link. Once you start reading, you're prompted to swipe to the first page, where you will find an instruction asking you to add one word, then delete two. These instructions are repeated on each of the book's 20 pages. So the fun part is that the book begins with 128 words on the page but shrinks with every edit, eventually, read and edited by 128 users. This results in one word on every page.
So the dedication of the book, sending it from one to another, the data will be tracked by blockchain technology. So, the end will be "one word on each page." Quite interesting, isn't it?
Blockchain-Powered Rewards Program by Loyyal
Loyyal has implemented blockchain to manage loyalty programs. Using the proprietary blockchain and smart contract technology, Loyyal has designed several programs to accelerate partnerships profitably using blockchain loyalty programs, enhancing staff engagement with blockchain-based incentivization, and providing deeper customer insights via blockchain collaborations.
This results in managing accurate loyalty programs in a more personalized and localized way!
Blockchain Protects Personal Identities
Civic, a secure identity platform, made identity verification simple and faster, providing greater control and personal data access. The platform protects an individual's digital identity and offers easy accessibility to cryptocurrency to connecting with friends and making authorized transactions. The technology platform also provides privacy-oriented health status, better peer-to-peer Bitcoin transfers, and multi-factor authentication to access various apps and websites.
Blockchain in Life Sciences Industry
Chronicled's MediLedger Network is used within the life sciences industry to provide administration and build solutions to maintain trust and enable automation between trading parties. It brought together pharmaceutical manufacturers and wholesalers to explore and integrate blockchain into their businesses. The platform connects the entire pharmaceutical suppliers, trading partners, and trusted services can connect on one platform. Maintaining immutable records of transactions and data to compile with regulatory adherence and improving security is made possible with MediLedger Network.
Blockchain Caught Us All
Now you know the true potential of blockchain technology. Like we are all surrounded by blockchain technology breaking down the barriers, adding privacy, transparency, reliability, and what not? "We do not fear blockchain, but fear lack of them!"