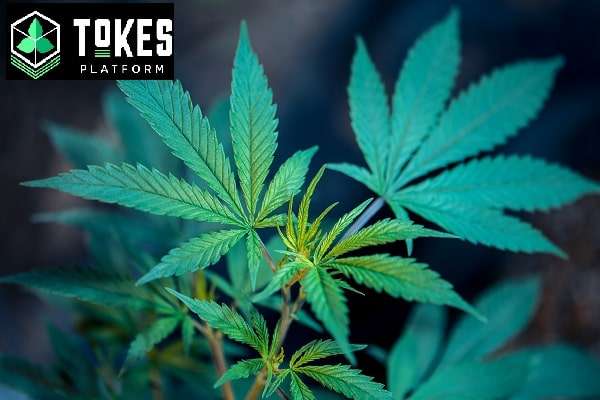 Tokes offers a payment platform, a merchant gateway, and order fulfillment management technology that utilizes blockchain technology designed specifically for merchants and businesses in the cannabis sector. Tokes has become increasingly popular among merchants since launching just a few years ago.
Tokes utilizes their own cryptocurrency, TKS, which operates on the WAVES platform and typically sees transactions settle in under 30 seconds. Transactions that utilize the TKS token typically cost in the neighborhood of $0.01; far less than the 2-3% cost that is typical when processing Visa or Mastercard transactions.
A typical transaction looks as follows:
BENEFITS
Tokes offers inventory and order management solutions – making the Merchant Gateway ready for business use
Merchants can elect to quickly convert cryptocurrency received into fiat in order to reduce exposure to asset volatility
The Tokes EPCIS blockchain Blockchain (running separately from Waves) can be utilized for storing data such as hereditary strains, testing information, and harvests to aide in the examination of the cannabis crops. This technology is being built alongside TheraCann International.
Many merchants in the cannabis space face considerable difficulties acquiring a banking relationship and processing payments through more traditional channels, even in jurisdictions where they are operating legally. In some cases, merchants have found themselves to be "unbankable" due to the unwillingness of banks to work with them or due to local laws.
HOW TO BUY AND STORE TOKES
Buying & Selling
The bulk of the trading volume for Tokes (TKS) comes from the Bittrex exchange, so if you're looking to buy or sell TKS, Bittrex is likely your best bet. However, TKS is also available through WAVES DEX and on Coinswitch.
Tokes Storage
Tokes (TKS) can be stored on the Tokes mobile wallet, available on both Android and iOS. Alternatively, TKS can be stored on the WAVES desktop wallet.
WHY TOKES IS UNIQUE
Tokes has prompt access to almost 85% of marijuana dispensaries in Las Vegas. A considerable amount of these dispensaries have their facilities all over the globe. This gives Tokes more extensive reach to many retail dispensary clients but also to cultivation facilities and processors making other cannabis byproducts
It is far more efficient and effective to conduct transactions through the Tokes merchant gateway and blockchain than it would be to conduct transactions on the Bitcoin network due to lower block time, significantly faster confirmations, and far lower transaction fees.
Tokes is particularly useful to cannabis dispensary clients that face challenges accepting payment through traditional channels. Tokes offers these dispensaries a variety of services while allowing merchants to quickly convert and cryptocurrency assets received into fiat to eliminate the risk of volatility or a decline in price.
More information on the project can be found at tokesplatform.org
You can watch a documentary about the project here:
Source: Original