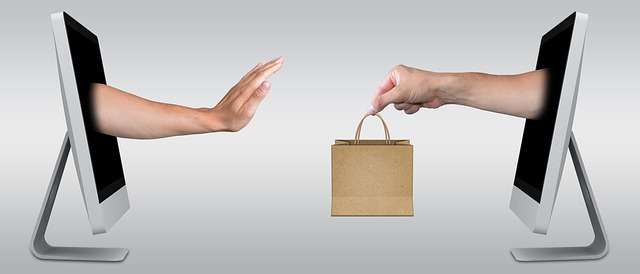 The e-commerce revolution is all set to take the world by storm by the end of 2019. It has already become one of the biggest disruptors in the retail sector. The purchase behaviour and purchase trends are changing very quickly and evolving with time. Even a few years back, this discussion would have started with an e-commerce website. Today, the discussion would be more mobile! Yes, we are referring to e-commerce mobile applications. These apps have become the order of the day with millions of downloads every year.
In this write-up, we would discuss the most popular e-commerce trends which are important in the present ecosystem of e-commerce. The e-commerce trends are very important to understand and follow in order to stay alive in the present ecosystem of market competition.
Online growth is simply unstoppable – You cannot stop online sales. The sales volume is expected to increase from 1.3 trillion to 4.5 trillion in 2021. The initially hesitating group of people is now embracing online purchases owing to the simple reason of comfort. Online shopping or e-commerce is one of the most convenient platforms for shopping. Plus the number of options offered by e-commerce is an exponential multiple of a retail outlet. It is impossible for a retail outlet to showcase and store thousands of different products under the same roof.
Environment friendliness – if your practices are not eco-friendly, then it is unlikely to sustain itself in this highly competitive market. People's business decisions are being highly influenced by their preferred e-commerce partner's environmental protection initiatives. The Go Green movement has been instrumental in influencing the purchase decisions of customers. Enterprises and businesses showing their willingness to comply with contemporary environmental initiatives.
Mobile Shopping is on the rise – The incidence of mobile shopping is increasing significantly and is bound to make a significant impact on the way buyers would take a particular purchase decision from their end. Modern business owners need to design their e-commerce portals in a mobile-friendly way. In simple terms, the mobile app should drive sales through a very user-friendly platform. In today's hypercompetitive market, simplicity is a very important criterion while designing human user interfaces! Would you like anything which is complex? No, obviously you will not like it.
The steady growth of voice commerce – Alexa is the tip of the iceberg. The next major revolution would be a voice-based search. You will find plenty of articles and write-ups about Google voice assistant. Some articles will make you aware of the importance of making your site voice optimized! At the end of the day, Google's voice search is here to stay and its presence felt in the market.
Increased influence of Social Media – The increased influence of social media is a very important factor that also needs to keep in mind. The power of Social Media is phenomenal and does not need a special mention. Today, Social Media is an influencer that is exhibiting its power across different segments of the market. Consumer behaviour can be analyzed through their social media behaviour. This is somewhere close to the concept of brand listening where businesses are using social media to meticulously follow their customers. Such careful market intelligence techniques help in optimizing the overall performance of brands.
With the progression in technology and changes in consumer culture, you need to watch out for these e-commerce trends in 2019. Whichever e-commerce tendency you choose to adopt, do it with the endeavour of improving the overall shopping experience for your customers, and building long term client relationships. Take your e-commerce evolution to the next level, by evolving with it side-by-side, and taking advantage of these e-commerce trends.