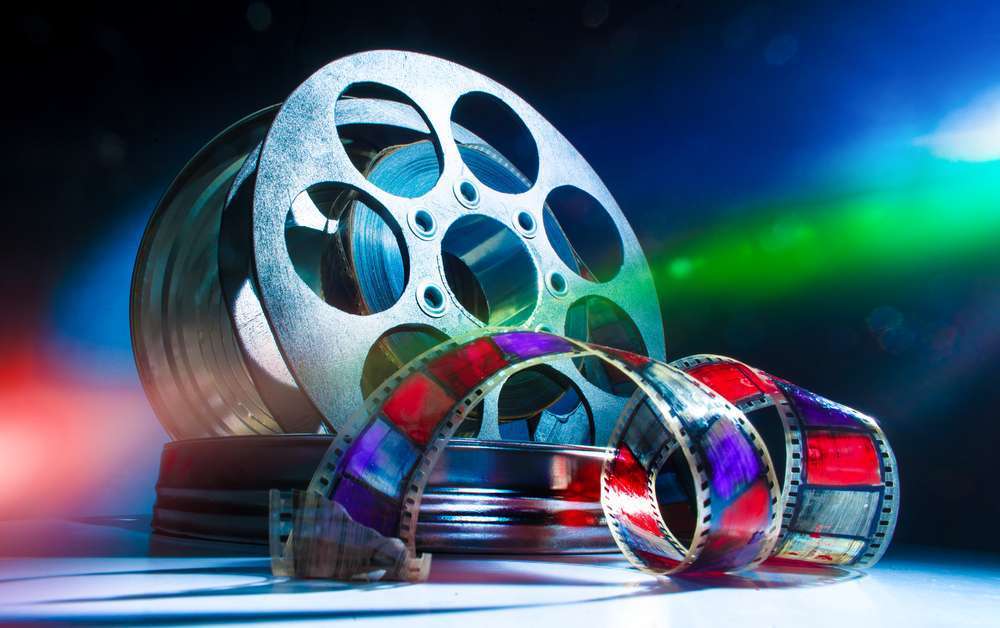 If you are struck with Blockchain-powered Bitcoin, then you should probably update your software. True that! Blockchain is about to burst into flames – glowing fiercely with incredible potential in the film industry.
Over the past years, Bitcoin's value has fluctuated between $8,000 and $12,000 and now skyrocketed in value starting in October 2020. As of date, while writing this line, I found Bitcoin around $58,000. Well, devastated by pandemic and switched to the digital economy, this digital gold, I mean, the Bitcoin, caught everyone's attention. The world opened its eyes to cryptocurrency's true potential; parallelly, blockchain caught our attention too.
Blockchain has already proved its worth across multiple industries. Being an alternative to centralized technology, it has enfolded finance, banking, trading, healthcare, IT, real estate, etc. It has added great power and bought cost-effective solutions, transparency, traceability, scalability, easy processes to these industries. Businesses are given power, and users are in the light of fast solutions and customized support.
Perhaps the most popular industries, tech giants are considering blockchain technology to be their first idea. Now, the film industry!
You heard it right. Perhaps, so quickly the film industry is trying to enter into the blockchain industry or maybe adopt blockchain to the film industry. Whatever, films will now have blockchain as a golden ticket that offers more flexible, practical solutions and enhances customer experiences.
No Beating Around the Bushes
Let's talk history. Hollywood has been the most exciting and enthralling space. Creators across the world look for the film industry – although how hard it is! While a few are bestowed with luck, a few climb with talent. There are battles always – for funding, to produce a film, to caught the attention of stars or audience, it's always a challenging journey. To create a masterpiece, it might take ages.
The audience are always distant from the production process, merely watching finished work, which is sometimes neither interesting nor made according to their taste. The result would be complex – films failing and losing money. Yet, we see several films coming onto the big screen, millions of investments, remakes, spin-offs, studded with stars, but maybe poor plotlines and characters. They are likely to flop. This could be due to the individual audience interest or investor dictations to the filmmakers. Hence, creators should be given the freedom to make the film with their creative thoughts and innovative ideas.
Perhaps, the audience have a huge role to play. Fans could tell what kinds of films interest them. And creators might not be interested in directed those kinds of movies. But you see, this is all due to the lack of communication or interaction between the filmmakers and audience. This could be democratized. Thus, enabling creators, investors, and fans to interact on one open channel. The ideas and conversations on a decentralized ledger.
Films Could Live Up to the Hype
When we say blockchain into the film industry, we are discussing about breaking the barriers of centralized powers involving in films. The film industry requires a new approach – from fundraising to reaching out to the viewers directly, democratizing being the utmost priority. As a result, taking control out of central powers is an essential step in the film industry.
Blockchain is proved and highly potential, accessible. It is the tool that could help build a democratized film industry. Funding films could take shape in the form of tokens (that acts as a security and utility to raise funds) and pay dividends to token buyers.
Two years back, MovieCoin was established to finance films through token issuance. Amid this pandemic, like in the mid-2020, the Litecoin Foundation produced a Johnny Knoxville horror film promoting blockchain in the film industry, supporting and fostering crowding funding in the film industry. These are the leaders in integrating blockchain technology into the film industry. Although their systems were not entirely democratized. Now, there's this California-based project rolling on the foundations of their contemporaries.
Another blockchain-based film project platform, Filmio, Inc., based in San Diego, allows creators to upload their projects and market them to the audience directly. Thus allowing the audience to vote on whether to gree-light them, while investors can keep an eye on the fans' interest and make a decision.
Blockchain is growing. Building blocks across films and connecting them using the chains. When this is all implemented successfully, we will be able to see the film industry closer to us and stronger than ever!