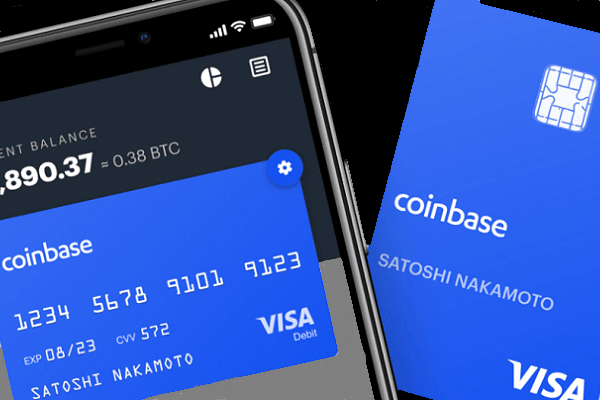 Bitcoin and Cryptocurrency exchange Coinbase launches Crypto Visa Debit Card. With this Coinbase Card, you can spend your crypto anywhere. Coinbase teams up with the global payment processor to launch this card. The announcement was made via a blog post on Medium.
With the help of Coinbase Card, "customers in the UK spend crypto as effortlessly as the money in their bank." This card is currently only available in the UK but will soon be available in other European countries in the next coming months, as announced by Coinbase.
Customers' Coinbase account crypto balances power Coinbase Card, i.e., when you use your card at any pay in-store, then your crypto balance will be converted into Fiat currency and will complete the purchase.
You can pay at millions of locations worldwide with this Visa crypto debit card. This card also has the facility of withdrawing cash from any ATM.
The issuance fee for this Coinbase Card is £4.95, which will be used for spending Coinbase Bitcoin, Ethereum, Ripple's XRP, and all those listed on Coinbase. It is also waiving the issuance fee for the first 1000 people who will join the waitlist. The announcement reads, "To celebrate the launch of Coinbase Card, we're waiving the £4.95 card issuance fee for the first 1,000 people to join the waitlist."
Coinbase customers can download the iOS and Android app today and securely link their accounts.
Coinbase card is "issued by Paysafe Financial Services Limited. The Financial Conduct Authority authorizes Paysafe Financial Services Limited under the Electronic Money Regulations 2011(FRN: 900015) for the issuing of electronic money and payment instruments."
For more details on this Coinbase Visa crypto debit card, you can visit this website.
Source: Original