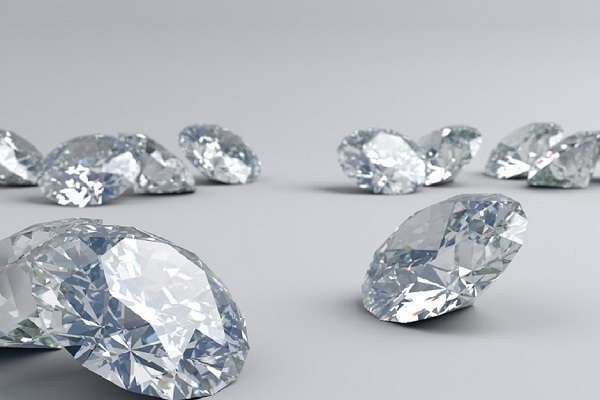 Antwerp is one of the top diamond hubs globally, generating an annual economic turnover that exceeds $54 billion. Home to over a thousand diamond companies, Antwerp's diamond industry is implementing blockchain technology to bring greater accountability and transparency to the sector. This trend sees many of these enterprises join Diamante Blockchain Consortium – the fastest-growing diamond consortium in the present day.
Belgian Diamond Industry Overview
The Belgian diamond industry is concentrated within a section of Antwerp called the Square Mile. There are currently over 380 workshops in this area that provide services to over 1,500 companies. They are joined by 3,500 merchants, brokers, and cutters who support the Belgian diamond industry. Approximately 84% of the rough diamonds mined around the world each year make their way through Antwerp.
However, a declining trend in polished diamonds has been noted in the past five years. For example, in 2017, $22.5 billion worth of polished diamonds amounting to 10.7 million carats were traded from the Antwerp diamond market. This number was made up of export of 5.6 million carats of polished diamonds and import of 5.1 million carats of the same, valued at $11.1 billion and $11.4 billion respectively. Although the amount seems quite large, compared to 2016, it actually indicates an overall slump of 7% in volume and 3% in value.
Problems facing the Antwerp Diamond Industry
Despite the noteworthy revenue raked in, Antwerp diamonds have a marred reputation that makes the Antwerp diamond exchange not a very trustworthy source to purchase diamonds from. This is attributed to the plethora of disreputable and unethical business practices that could end up scamming consumers. This reputation is also recognized as one reason that has led to a sharp drop in the export of polished diamonds from the Belgian diamond industry. This decline is most apparent from 8.4 million polished carats exported in 2011 to much less 5 million carats in 2017.
Diamante Blockchain Consortium instills trust in the Antwerp diamond industry.
Antwerp's leading diamond enterprises have recognized the massive potential of blockchain technology to bring transparency to the diamond industry. They have viewed participation in the Diamante Blockchain Consortium as the quickest way to implement it. The consortium – built on distributed ledger technology – enables the provenance tracking of diamonds and provides details of each registered diamond, including its center of cutting, polishing, certification, and retail sale.
The blockchain network prevents fraudulent activities by keeping a permanent record of all the transactions within the network, validated by smart contracts. Confidential data relating to this consortium's various clients and members are also protected in this tamper-proof ledger.
Diamante Consortium has set high standards in its ethical concern determined by the decentralized nature of the underlying technology. It also complies with Kimberly Certified norms, Anti-money laundering (AML) regulations, and the USA Patriot Act to guarantee every diamond's authenticity in its network.
The future of blockchain in Belgium is bright, evinced by the recently organized blockchain summit in Brussels. The country is gearing up to implement the technological innovation across industries, and the diamond industry is clearly one that stands to benefit most from it.
About Diamante Blockchain Consortium
Diamante Blockchain LLC, the USA-based diamond consortium, is your one-stop destination if you are looking for result based diamond supply chain management. The consortium provides a unified marketplace for players across the diamond industry – from mining companies to cutters, polishers, certifiers, manufacturers, retailers, and end-customers. Built on Distributed Ledger Technology, Diamante Blockchain Consortium promises its clients and members complete transparency, assured quality, and cost-effectiveness in trade and transactions within its network.
The Diamante Consortium makes for an ecosystem where its members can obtain a line of credit with ease. It provides a first-of-its-kind marketplace for the Gem and Jewelry industry where trade is established through smart contracts. The consortium operates in compliance with Kimberly Certified norms, Anti-money laundering (AML), and USA Patriot Act.
Diamante Blockchain Consortium uses DIAM – its native digital asset – to carry out transactions and trade in its blockchain network.
Source:https://www.benzinga.com/pressreleases/19/01/r13013634/diamante-blockchain-set-to-expand-its-consortium-to-antwerp