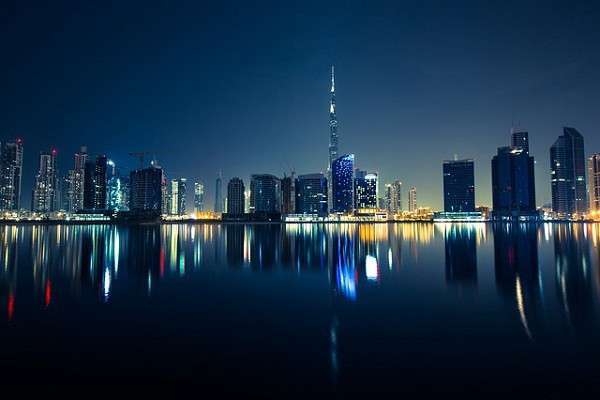 Dubai is one of the most visited cities globally and home to a sea of expats accounting for 85% of its population in 2018. In the first 6 months of this year, alone, 8.10 million international tourists made overnight stays in the capital of the fourth biggest economy in the Middle East. It is a melting pot of diverse cultures, with a population comprising various age groups. However, official reports in 2016 estimated the largest demographic group totaling 480,000 to be aged between 30 to 34 — basically the employed lot at the prime of their career. They are also the group with a heightened spending capacity and are the most likely clientele to the luxury goods market.
This diverse population is discerning, has an eye for eclectic designs and better quality, and is brand conscious. In Dubai, customers have shown an increased interest in and awareness of putting money in diamonds as alternative investments than just hoarding up on gold.
The diamond market's massive size here is evident in the fact that there are over 550 diamond companies registered with the Dubai Diamond Exchange (DDE). This in itself has contributed to the rise in the diamond trade in the last six years in Dubai, which is now valued at around $35bn. To break this down, the city has recorded an increase by a 100% in the trade of polished diamonds that amounts to 163.8 million carats.
The weight of rough diamond traded added up to 50.4 million carats in imports after a 13% increase, and a 3% rise in exports brought it to 54.7 million carats. The former caused an 83% increase in value to attain $3.3bn, and the latter caused an 81% increase in value to reach $3.8bn.
In brief, the total volume of diamond traded last year was 268.7 million carats after a rise of 50% from 178.1 million, and the consequent value that doubled went from $17.9bn to $35.1bn.
India, Belgium, Hong Kong, and Switzerland are Dubai's top trading partners in diamonds and are greatly responsible for enabling Dubai to reach its current diamond market rank. Its trade relations are also growing with countries like Angola and the Democratic Republic of Congo, which is comparatively new markets. This massive surge in trade has been possible because Dubai is a Free Port, and several advantages have been provisioned to businesses here in general. Foreign-owned companies do not face much hassle to set up shop, and the process required to do so lasts just a week.
Diamonds currently represent around 50% of the jewelry trade in Dubai. It is now counted with Antwerp, New York, and Mumbai as one of the top diamond trading centers.
The concentration of diamond traders is large here, and most of them are parts of diamond consortiums such as the Diamante Blockchain platform for better regulation and transparency. Dubai has always been a vanguard in adopting new technology in every sector, especially blockchain. This is fittingly reflected in the diamond traders' increasing interest to participate in diamond consortiums, especially those backed by a sophisticated technological framework.
Blockchain or distributed ledger technology (DLT) provides unparalleled security and reliability to diamonds' supply chain. Any consortium member can add to the open-source ledger — be it the mining company, cutter, polisher, manufacturer, retailer, or end customer. Information once entered is protected with encryption that cannot be breached by any means available to date. Smart contracts are critical to this process. The automatically generated receipts/document validates each transaction and is free of bias. It eliminates the role of intermediaries and other gaps between two entities conducting business within the consortium. Its desirability to people who prefer a fast-track life is natural.