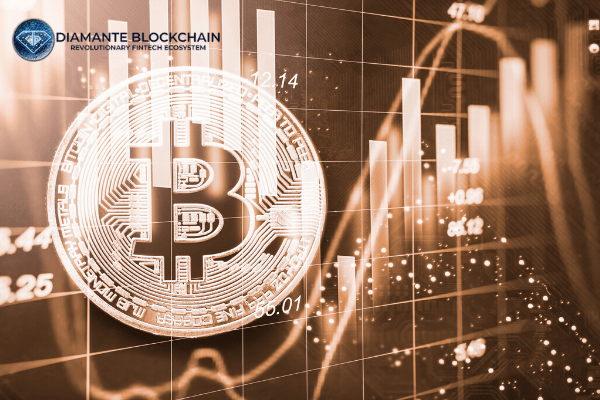 The global slump in cryptocyrrency markets brought about by the oil price slump and the COVD2019 outbreak has unnerved many investors worldwide. However hard core bitcoin HODLers as they are known, have struck to holding on to their crypto reserves. The crypto currency's 3 month implied volatility rose to a lifetime high of 6.8 % on a daily basis (equal to 130% annualized).
Bitcoin's ATM volatility on one-month options, which measures the calculated or implied mid-rate volatility for an at-the-money option, has hit a record high of 184 % annually on monday. The implied daily volatility stood at 3.5 %. BTC had lost 39 % of its value in just a single day on March 12th.
BTC had lost 39 % of its value in just a single day on March 12th.
This recent market volatility has seen Bitcoin plunge to record lows down to $5136, its value nearly halved to its value, earlier this month. Market research reports have suggested that BTC which had been "parked" for an extended period of time did not move much as a result of price volatility in the current financial turmoil. All this suggests that long term dedicated Bitcoin HOLDers remain unperturbed by the fall in crypto markets and the current financial market rout.
Bitcoin's Long Term "Holders" Remain Unperturbed By The Fall In Crypto Markets Worldwide.
These investors are confident that the current volatility in the market is temporary, and is caused by the coronavirus outbreak and the crude price volatility brought by a oil war. They believe that the underlying fundamentals of the crypto market in general and BTC in particular, is backed by a solid foundation and in the long term, this market volatility will come to an end. Data shows that the current BTC volatility is mainly brought about by newer coins and long term BTC stocks are not participating in the current bear market nor did it participate in the bullish market at the beginning of 2019.
Read More: How Blockchain Companies Are Using Their Expertise To Stem The Tide Against The Global Coronavirus Pandemic.
As of March 16th, there were 18.21 million account holders holding on to bitcoins for more than 12 months, according to data provided by the blockchain intelligence firm IntoTheBlock. This data indicates that Bitcoin's long term investor community believes that Bitcoin and other crypto currencies and the associated decentralized blockchain infrastructure could become an integral part of the financial system in the future.
Long Term The Outlook Is Positive For BTC.
Crypto market analysts from cointeleghaph believe that crypto currency miners who survived the present BTC price crash will look to shield themselves in advance from May's block reward halving. Many long term BTC investors are expected to hold out against the market and not dump their BTC stash. They believe that the long term trend is to hold on and remain steadfast in their belief that the short term volatility in the crypto markets will eventually end. This comes at a time when global crypto trading volumes were down by almost 50% in comparison to their trade volumes just a few weeks back. But hardcore BTC fans believe in its long term prospects.