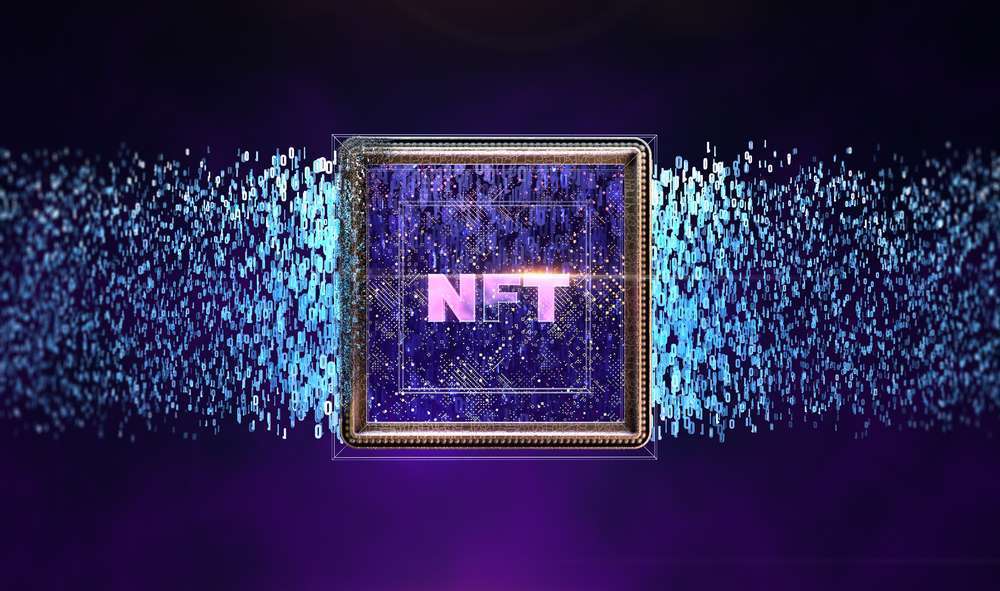 Just in case if you are not aware of this, let us tell you. Almost half of 2021 has appeared to be the year of non-fungible tokens (NFTs). Believe it or not, NFTs took over the world. Prolific celebrities, athletes, and musicians are pouring almost all their creativity into the NFT space and its working. Although the NFT is in the nascent stage, there is so much excitement in it. On the other hand, the NFT marketplace is still yet to go in a full-swing. The idea of it had frozen over, leaving everyone second-guessing the NFT market – if it is going to be the multi-billion dollar market in the next five years or just go dead!
Well, after all the machine bots and enormous technology backups, thought art could never come back. But then, NFT changed everything. It has added new hope to artists and art lovers. Life is coming back to the tech & blockchain market.
"NFT weekly trade volume across the top NFT marketplaces surged 3,300% from the beginning of the year ($5.9 million) to its peak in February ($198 million) before diving 82% to $35.3 million in May. Since then, NFT activity has been grinding higher, reaching $78 million in transaction volume the last week of June, a rebound of 120% month-over-month."
The creators are working to build and make their communities stronger and layer incentives to energize the NFT space for them. Thanks to all those creators who are working to strengthen their NFT community and grow the entire NFT space.
Not just to sell or buy, but NFT has become a social status for each individual. It offers a badge to display on social media that conveys ones openness to the NFT community and the new technology. This will build social engagement, create awareness among other artists' communities and ordinary people. Like luxury brands and goods, high-value NFTs are beginning to benefit the cultures and embrace the communities and influencers. Recently, famous artist Mike Winkelmann, known as Beeple, smashed digital art records when his art piece was sold for nearly $69 million at Christie's. According to the auction house, this has positioned him "among the top three most valuable living artists," according to the auction house.
OpenSea is the world's largest digital marketplace for crypto collectibles and non-fungible tokens (NFTs). It is a great platform to buy anything from art to virtual reality, sports, and trading cards.
In June 2017, CryptoPunks was one of the first NFT projects that set the standard for the modern crypto art movement. The CryptoPunks of 10,000 (ever be minted) has unique traits with varying degrees of rarity algorithmically generated through computer code. Initially, they were released for free and could be claimed by anyone. But later, the high demand with secondary sales that exceeding millions of dollars for individual CryptoPunks. The CryptoPunk owners proudly display their avatars, symbolizing that they are the early adopters of the ethereum-based NFT ecosystem.
Jay-Z recently purchased a CryptoPunk and set it as a Twitter profile picture. This added significant credibility to the project and exposed to Jay-Z's three million followers for the first time. He brought it for 55 ETH, worth $126,000, on April 25.
Bored Ape Yacht Club (BAYC) is one such project again. The platform created 10,000 unique digital ape avatars that offer special access to owners, such as the digital graffiti wall called The BAYC Bathroom. This feature is only accessible to wallets that own at least one ape. 
The BAYC platform is also developing to provide unique features to each owner. Recently, the BAYC included fundamental changes such as clear intellectual property rights for ape owners. As a result, ape owners can create t-shirts or other merchandise with digital avatars linked to them. Hence, there will be no copyright infringement or any other legal battles for the owners.
Cool Cats is one more recent launch with 10,000 programmatically randomly generated cartoon cat avatars. It gains all the power and popularity with a unique body, hat, face, and outfit with 300,000 possibilities. Soon, they might also launch the possibility of breeding capabilities, monthly exclusive custom Cool Cat airdrops, merchandise giveaways, 3D cats, or cat comics. This indeed increases social engagement and strengthens the community with an increased market value.
So not just the digital cartoon avatars, but there is also a lot of content on NFT platforms. Paintings, music, digital creators, etc. NFT artist Mike Winkelmann, popularly known as Beeple, has launched WENEW, an NFT platform that curates and provisions iconic moments and powerful cultural artifacts. This represents him as an artist turning to an entrepreneur building a premier NFT platform.
WENEW's first auction memorializes tennis star Andy Murray's historic 2013 Wimbledon victory. The top edition provides the auction winner the chance to play tennis with Murray at the All England Club, two VIP tour experiences, and Centre Court tickets to the Wimbledon Gentlemen's Final in 2020, including various physical and digital memorabilia. The auction was completed, with the winner bidding $177,777 for the top edition.
As we see the potential of NFT, sooner or later, it would also have the artistic tribute to momentous historical events, celebrating sports and every moonwalk. The NFT space is excepted to grow and flow with greater user engagement and increased revenues. We will see more and more breakthroughs in the non-fungible token (NFT) market.