Osueke Henry is a technical writer and team lead at Unbanked Copy, an indigenous content creation startup focused on the blockchain and NFT space. He brings his expertise on several projects spanning GameFi, DeFi crafting marketing content, as well as press materials to help the startups scale.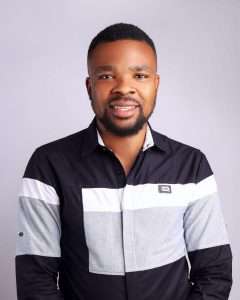 "Gamers aren't interested in GameFi!" What do you think about this? 
Gamers are all about the games; a metaverse awareness survey has shown that gamers are more interested in gaming than earning. 49% are more enthusiastic about playing, compared to only 11% who are concerned about their financial future. It looks grim, but it is not, the industry is young and developing, and as it grows, more gamers will become interested in GameFi. As the games become as immersive as conventional games, there will be a community around those games. GameFi startups must learn to infiltrate those communities and educate them to ensure that the adoption rate goes up.  
Companies are exploring multiple GameFi business models. What do you think the future may look like in 2030?

Gamification is the way to go. By 2030, gamification will be present in every part of our lives. Beyond the metaverse, gamification will make inroads into our everyday life. This will course, not just enterprise leaders put everyday users to have adopted a level of the gamified model. For businesses, this will mean a more hands-on approach so our business is done and better control over assets and digital commodities for consumers and users.

As the GameFi startups are overwhelming across the globe, what about their sustainability?
Sustainability is a personal fight that every startup will face at some point in the life cycle. As an industry or a sector of the blockchain ecosystem, GameFi is quite sustainable. However, this does not imply that every startup in the space will scale or continue to be present as the space moves towards maturity. Several will fall off, and that is just part of the process. 
Virtual world with virtual money – Metaverse and Cryptocurrency. Are they going to be the basic concepts of human survival?   
Only one thing stands in the way of cryptocurrency becoming one of the most basic concepts of the continued survival of the human race – general trust. While other fiat currencies falling is said and seen to be normal, the fall of crypto assets is termed 'crypto winter', and it has naysayers out to draw blood. If the world gets to a point where we all believe in the power and potential of cryptocurrency and the metaverse, they can both lay the foundation for a new civilization. 
Can blockchain solve anything to everything? What kind of potential do you think blockchain possesses?
Blockchain can solve a lot of problems, depending on how it is applied and in the hands of those trying to solve the problem. From entrepreneurship to elections and everything in between, blockchain has found expression in solving problems. More than anything, it points to the versatility of the solution. It is important also to know that blockchain is boundless and that the application is only dependent on those who are solving the problem.

What were you like during your schooling days?
School days were just normal. You are trying to learn something else and make out time to do other things. Thankfully, we are here now, and all of those times and efforts have paid off. It was also a time to make forge connections, and now, we are reaping the benefits. 
It's a wrap-up
"Beyond the metaverse, gamification will make inroads into our everyday life. This will course not just enterprise leaders put everyday users to have adopted a level of the gamified model."
Website: www.unbankedcopy.com