Dr. Paritosh Basu is a digital gospeller and is engaged in several research and consulting activities. His ongoing research projects are on Crowd Funding, CBDC and Blockchain. Presently he is the Senior Director of Stragility Consulting Pvt. Ltd. His book 'Digital Transformation – A Prismatic View' was published in March 2022. His thirty-four years' stint in corporates and nine years in academics is supported by M. Com., FCMA, FCA, and FIMA. He was the CFO and Global Group Controller of two MNCs and Sr. Professor at NMIMS University. He is one of the recognized top Blockchain influencers in India. 
He has recently completed nine years' engagement as a full-time Sr. Professor and Chairperson MBA (Law) of NMIMS University School of Business Management, Mumbai, India. He is presently engaged as an adjunct faculty member of IIM, Kozhikode and NMIMS SBM. He is regarded as a scholarly academician. He has earlier served the corporate world for thirty-four years' majorly in corporate finance, accounting and reporting, strategic planning, risk management, and IT enablement functions. His last two corporate positions were that of the Global Group Controller and CFO of two large MNCs in India.
Dr. Basu was conferred with Fellow of All India Management Association (FIMA) in June 2021 in recognition of his achievements and contributions in the field of professional management. He has received Lifetime Achievement Award from Trescon Global in 2016. He is a Life member of the Computer Society of India. Blockchain Foundation of India has recently included him in the list of the Top 50 Blockchain Influencers of India.
Dr. Basu is an avid management educator, trainer, and mentor. He has chaired four World Blockchain and AI Summits held in Moscow, Dubai, and India. He has delivered keynote speeches and led panel discussion sessions in hundreds of national and international summits, conferences, seminars, and webinars. 
He has authored four Case Studies jointly with Professors of IIM and a foreign University which are available from Harvard and Ivey Publishing. He is a sought-after speaker. Dr. Basu participates as a member of Board of Directors, and Board of Studies for Management Schools and Professional Institutes. His personal YouTube channel is at https://www.youtube.com/feed/my_videos.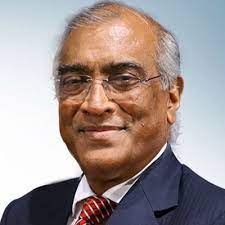 CBDC, Cryptocurrency, NFTs, Metaverse – Which one is the need of the hour?
Thank you for inviting me and giving me an opportunity to share my thoughts. There are three questions in one sentence. Let me take them up one by one.
The first one on your list is, in my view, the need of the hour. Large corporate houses and governmental agencies of all developing and developed nations have recognized digital transformation as the primary driver for sustainable, inclusive growth. A pervasively accepted digital currency, as the legal tender, is a must for designing seamlessly integrated digital platforms for any nation's business ecosystem and new generation FinTech. 
Blockchain is the emerging technology for establishing the virtual ownership economy through Web3 because of its many benefits, including safety, security, immutability, and decentralized facilities. With the advent of CBDCs, any blockchain platform would be a self-contained one obviating the need for private cryptocurrencies. Blockchain can ensure risk-enabled performance management (REPM) with minimization of value destruction and maximization of value creation. The tracking report of the Atlantic Council of December 2022 reveals that 114 countries, representing 95% of global GDP, are actively engaged in CBDC. 11 of them have launched. 17 are engaged in pilot testing, and 33 and 39 countries are in the development and research stages, respectively.
The second priority is NFTs as virtual digital assets (VDAs). In a digital economy, monetization of both tangible and intangible assets can be done by fragmented ownership, represented by NFTs. These can be administered through blockchain platforms riding on Web3 for the creation of inter alia community assets. For example, a large bridge can be built with distributed ownership. The toll tax would be one of its revenue models, besides the bridge itself supporting the value of related NFTs. 
In my view, private cryptocurrencies should at the most be treated as an asset class. Those should be left for that group of rich investors who love to play with fire driven by greed and gluttony instead of rational and informed value judgment. Startups across the globe have started realizing that cryptocurrencies should not be adopted for designing an integrated blockchain platform.
India is now home to over 450 Web3 startups, 11% of global talent, and employs nearly 75,000 blockchain professionals," a report by Nasscom. What kind of advances will the country witness in the next two-three years?
Indications for the answer are there in the question itself. Government of India declared the National Blockchain Strategy in January 2021. It was preceded by 'Blockchain – The India Strategy' by NITI Aayog in January 2020. The same for AI was also declared by NITI Aayog in 2018. These documents have set the directional guidelines for adoption, applications, and adaptation to blockchain technology. SEBI has instructed depositories to use blockchain for the maintenance of investment records. A declaration of the Ministry of Finance confirmed in December 2022 that RBI's CBDC would be administered through the Blockchain platform. Talented and trained technology professionals are already there in India. 
Therefore, all enablers are in place for designing self-contained and integrated blockchain platform-based solutions for industrial and governmental operations in India. I am very positive about India emerging as one of the frontrunners in using blockchain, albeit being a slow starter, which is even a perceived worldwide phenomenon. Much will depend on Indian corporates' will and initiatives.
Blockchain is a functional technology with all potential to be a foundational one. Software available off the shelve from cannot instantly be applied. Those are to be customised and embedded with pervasive terms of smart contracts as the 'Contractware' befitting the business/operation in compliance with applicable laws and regulations. It does not work on data collected and/or fed. It can generate data and help to collect, control, and safe storage of data. It can help technology integration, including edge computing for drones, IoT networks, etc. It can also host AI engines as an overlay. Therefore, solution designing, and implementation take a bit of time. 
One point that is plaguing me for a long is the lack of rightful awareness amongst Indian corporate professionals across functional groups about the versatility of blockchain and the enormous benefits it can generate for industry trade and commerce. It seems the negative impacts inflicted on blockchain by extreme volatilities, failures as well as frauds and misdeeds by cryptocurrency exchange operators are yet to fade away. The resultant wounds and damages are quite deep in people's minds.  Moreover, blockchain-based solutions and frontend apps are still not available for common people in India. Thus, both blockchain and cryptocurrency are synonymously being construed by people as one and the same. Last but not least, the entire world is feeling a shortage of professionals who can draft smart contracts.
I am very hopeful that Indian professionals and stakeholders across the spectrum will be able to overcome all these with the continuous help and support of the government. India would soon emerge as a 'Blockchained Nation,' and Indian startups will be the champions for this. They would show guiding lights to other nations as they have done for UPI and Aadhar. In the words of Mr. Satya Nadella we have to create a 'ChatGPT Moment' for Blockchain technology.         
What is the real value of blockchain technology for any country? Please elaborate on some of the use cases.
I think you will not grant me so much of space that I can write about all the benefits and values in real terms that blockchain can generate. Let me quote two predicted data points. In the publication ID G00325744 of March 2017, Gartner predicted that business value-add by Blockchain will grow to slightly more than $176 billion by 2025, Gartner's new business value forecast methodology quantifies the value of technology innovation rather than dollars spent. A report published by Coin Telegraph on October 17, 2020, quoted the findings of a PwC study by their economists, which said that "… blockchain technology through its wide range of use cases will potentially add $1.76 trillion to the global gross domestic product in the next 10 years. It would make 1.4% of the global GDP in 2030."
Keeping in view the above and that presently India is the 5th largest economy with a 7.2% share of global GDP, one can estimate what would be India's share. I have spoken in many public fora in India and abroad about a large number of blockchain applications both for commercial and service delivery purposes, including by the government for the benefit of common people. Readers may like to visit my personal YouTube channel at https://www.youtube.com/@dr.paritoshbasu3492 to know more. 
Blockchain developers and or blockchain engineers! Do we have adequate talents to stand out in the 'Techade' revolution? What kind of opportunities will the young blockchain learners have?
Your second question contains the estimated number of blockchain professionals available in India. The entire world is of the view that India is one of the major contributors of ICT and digital technologists to the global talent pool. This does not need any exaggeration of arguments and evidence. India is economically the fastest-growing country with the second largest population and a large pool of English-speaking innovators. 
One more silver line on the horizon is ever-reducing digital divide between India and Bharat. India's growing rural economy is helping to expand the market size for digital technology-based products and services. Experience of the last decade provides indications to believe that netizens of Bharat is also fast adapting to the digital way of living life. Let me hasten to add that Indian regulators, both in the financial and technology sectors, have time and again proved their resilience. The flow of events in the global arena of cryptocurrencies and the stand of Indian regulators is a testimony to that.  
All these hold enormous promises and potential for the 'Thecade' revolution in India, which I believe has already commenced. A case in point is India's leading role in the global FinTech revolution for inclusive finance, extending the benefits of UPI to all, including even a roadside vegetable vendor. Certain countries are in the process of collaborating with India to emulate/adopt the same. 
But only hardcore technologists are not sufficient for success in the Techade revolution. Digital transformation is a journey and not a destination. More success would largely depend upon business architects. Their contributions would pave the way to solving complex problems and meeting the latent demands of society. The success of the USA, EU, and China has been achieved mainly because of abilities for 'Business Architecting', i.e., articulating business requirements (BR) and crafting the business process architecture (BPA). These two help select the appropriate technology(ies) and build solutions for the maximization of value creation and minimization of value destruction. 
India, therefore, needs more such professionals who have deeper insights into the business functions of their respective industry sectors/organizations and a fair number of ideas about digital technologies. Again, this also needs enablers and encouragement from corporate leaders.                  
Well, already in 5G! How is it going to impact society in its everyday activities?
Yes, India's journey with the fifth-generation communication technology or 5G has started. Indian technologists are also striving hard to be self-reliant. IIT Madras has created the test bed for homegrown facilities. The first test video call has successfully been done. IIT Madras has also created the BharOS. It is India's indigenous mobile operating system (MOS). This has also been tested for smartphones, and all have the potentials to challenge Android in terms of safety and privacy. We need to wait for scalability.  
India's telecom operators have commenced piloting 5G services for urban enterprise customers. They are expected to be ready with the network for retail customers in about two years. 5G technology is known for much higher speed, higher capacity, and reliability. low latency and thus much better performance. This will add more wings to ICT solutions and accelerate initiatives for much more advanced versions of digital solutions, particularly with Blockchain and Web3. 
The time is here and now for Indian corporates to come forward and start building blockchain platform-based operating systems. For this, they can collaborate to create common facilities. A case in point is the initiative of fifteen Indian banks to set up Indian Banks' Blockchain Infrastructure Co (IBBIC) to create a transactional platform for trade finance. The ultimate objective is to reduce transaction time from four-five days to just a few hours. I am very hopeful that the Indian corporate sector is increasingly adopting Blockchain, which other digital technologies can also be integrated with an overlayed facility for AI and ML.  
In the context of digital transformation, I have ideated and written the following "Ten Commandments of Digital Transformation". You may like to share it with readers.
Is it 'too much of technology' for the world to deal with? Or is it okay to become tech-savvy consumers?
This is an interesting question. I started my career way back in 1979 when desktop computers had started being seen on tables of only senior officials. I, as a management trainee, was lucky to get access to such machines in a common computer room. The journey since then has always been facilitated by technology. I personally do not believe it is too much of technology. Technology has helped us to live life in a new way and saved time for productive purposes. 
Customers do not queue up before a bank's counter anymore but finish transactions in a few minutes. Migrating workmen can talk to loved ones instantly through video calls which is better for emotional bondage than a voice call. They can remit money for emergencies within seconds. A roadside vegetable vendor saves time and hassles by accepting payment through UPI. None would forget the services through 'Aarogya Setu' during Covid19 pandemic and the many enabling benefits of the Aadhar card. The list will continue to be longer in years to come.
Too much of technology is not the issue or a problem. It is for netizens to ensure that technology is consumed for living a better life, Technology must not consume them. Everyone must be discreet in using all Apps that are available on smartphones and other devices. Let it not be forgotten that the human brain is the best App. If a mother indulges a child by showing videos while feeding, technology cannot be held responsible for spoiling her/his habit by screen addiction. 
I strongly believe that more and more technological facilities should be allowed to come in. Technology by itself is not bad or a curse. Careless behaviour, greed, and gluttony of all concerned are responsible for the evils. Technology does not have ethics, morality, empathy, compassion, and emotion. Technologists and stakeholders have. Therefore, solution designers, corporates, and users must use those to ensure that no harm is caused to humanity.     
What we need is an intensive awareness campaign by the government and digital giants. Citizens must be made aware of the evils of technology and what tribulations they would suffer if they were not discreet and responsible while using technology. This is being done in a limited way regarding privacy, security, and safety but not the rest. Digital giants must not exploit and abuse technology as a money-making machine. Global multilateral agencies and the national government of any country must lay down the needful directional guidelines, policies, code of standards, and SOPs and also implement them with strong hands. When electricity was invented, perhaps, none had said it was too much, not even today. If that is so, why should technology be blamed?
It's a wrap-up: "Technology does not have ethics, morality, empathy, emotion, and compassion. But technologists have. Success of digital transformation will depend on those humane qualities of solution builders leaving least scope for anyone to use with ulterior motives". – Dr. Paritosh Basu
Feel free to contact Dr. Basu: